Awarded Setting: New Moon Nursery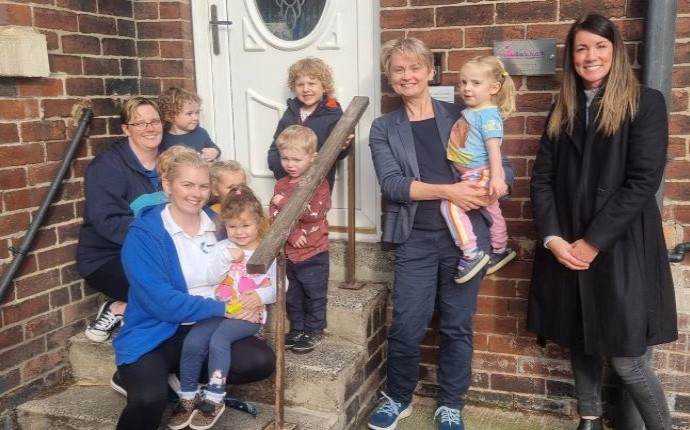 New Moon Nursery is a small, family-owned setting in Castleford, West Yorkshire who provide high quality day care for children aged 0-5.
We are so thrilled to have received the Millie's Mark award. We aspire to be the best that we can be, not only through the activities and resources we provide for the children, but through the care and commitment we give the children. All our staff go above and beyond for our children and ensure they receive the best possible care. All staff having an excellent knowledge of first aid is paramount when caring for children as you never know what situations may arise.
To unveil our award, we invited our local MP Yvette Cooper to come along. Also, pictured are Anna Friend nursery Owner, Louise Swales Nursery Manager and a selection of our wonderful children.
Back to Listing