Awarded setting: Pepperberry Day Nursery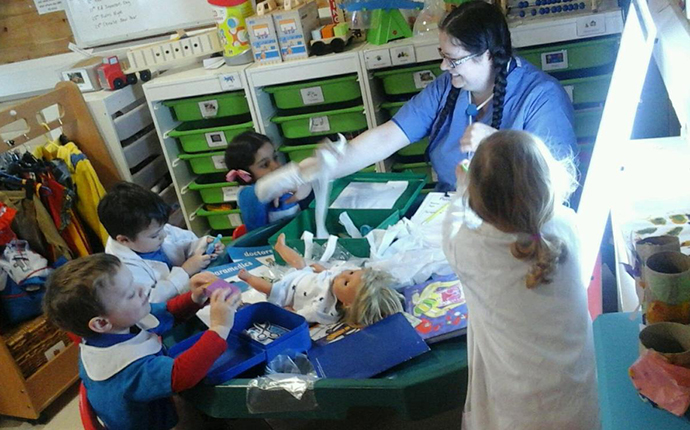 From Director of Operations Olimpia Malaescu
At Pepperberry Day Nursery the safety of our children is paramount. Working towards achieving Millie's Mark accreditation has made us realise how much Pepperberry already did which matched the requirements for Millie's Mark, from our robust policies and procedures to the daily risk assessments and audits we carry out to ensure the highest levels of safety for all our children. We are also equally committed to providing the highest level of appropriately qualified staff to deal with any accidents, incidents and any emergency situations in a competent and effective way, and by achieving Millie's Mark accreditation and maintaining this status we are showing not only that we have 100% of our staff fully qualified in paediatric first aid and competent in dealing with any emergency situation, but also we hope we offer our current parents as well as prospective parents some extra reassurance.
We believe having knowledge and understanding of first aid is also very important for all parents, in order to have the confidence to deal with any emergency that could save lives. Since gaining Millie's Mark in January 2019, Pepperberry Day Nursery has organised two evenings of "Parents Essential First Aid Training" with St John Ambulance on our nursery's premises. As both these evenings have been very successful and we had some fantastic feedback from our parents regarding the benefits of this training, we are currently in the process of organising another Parent First Aid Training Workshop and we aim to hold these workshops regularly for parents and families.
The nursery staff take part regularly in training sessions both during staff meetings as well as throughout the day, including scenarios and quizzes to ensure they are constantly up-to-date with their knowledge and feel confident in dealing with any situation that may arise.
In addition to this, Pepperberry's staff plan and deliver regularly activities where children learn about people who help us, safety and first aid. All the rooms have role play areas equipped with resources that give our practitioners an opportunity to build children's vocabulary, engage their curiosity about the natural world, and let them do things with their hands. Our pre-school children have taken part in a number of activities planned to introduce them to practicing first aid responses for minor injuries such as putting a plaster or bandage on as well as learning about more serious accidents and injuries and how they should call for help, and even practicing CPR on the dolls and the recovery position with their friends. The children learn through fun engaging activities such as doctors role play tuff trays, using books to look at and learn about the body, exploring real X-rays on our IT light table, practicing writing prescriptions and helping poorly babies feel better by giving them medicines and wrapping them in bandages.
Some of our parents' comments and feedback in response to the first aid lessons our pre-schoolers continue to take part in even a year after achieving Millie's Mark including:
"Over the six years that we have been Pepperberry parents, we have always been impressed by the activities our girls have taken part in. The practitioners put lots of thought and effort into all they do and are really appreciative. However this unit of CPR has blown us away! Our daughter has not stopped talking about it and wanting to play 'doctors' – she remembered how to put us in the recovery position at home and talks us through it step by step. What a great experience she has had. Thank you all and well done for giving our children such a fabulous start."
Back to Listing