Cheeky Monkey Day Nursery filmed by Made in Leeds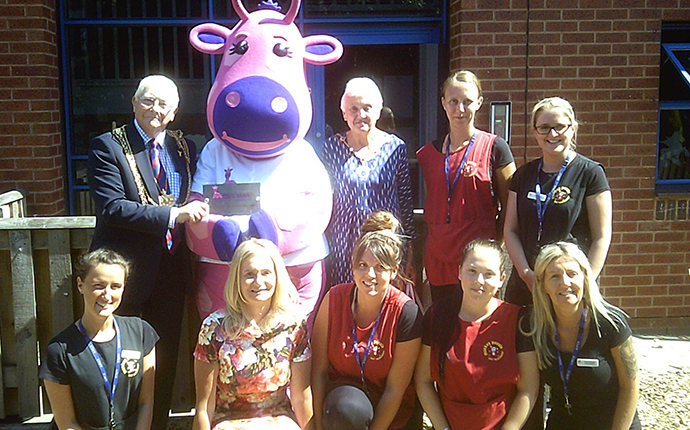 The nursery (formerly known as Monkey Puzzle Woodlesford) was accredited with Millie's Mark earlier this year. Owner Karen Redfearn said: "We've always had a high percentage of children with allergies etc and we've always had a high percentage of staff that are paediatric first aid trained, so I thought that was absolutely wonderful. But when I started looking into Millie's Mark, we actually knew nothing.
"We were getting a first aid certificate, it was going in a drawer for three years, and that was it. Now, the staff are so confident. We do stress testing and if we have an incident it's not a shock. The children are more used to it too, because staff are doing role-plays in the classrooms with them. 
"I just think it's such a good thing for nurseries to have."
Lord Mayor Graham Latty said: "It's a most unfortunate way that Millie's Mark started, but achieving it shows that a place like this now has the trained staff, and the will to look after children to school stage safely and intelligently. 
"The staff are trained in paediatric excellence - this is what we want. If we can do this all the way through school in Leeds, then we've cracked it."
Back to Listing