Awarded nursery: HeadStart Day Nursery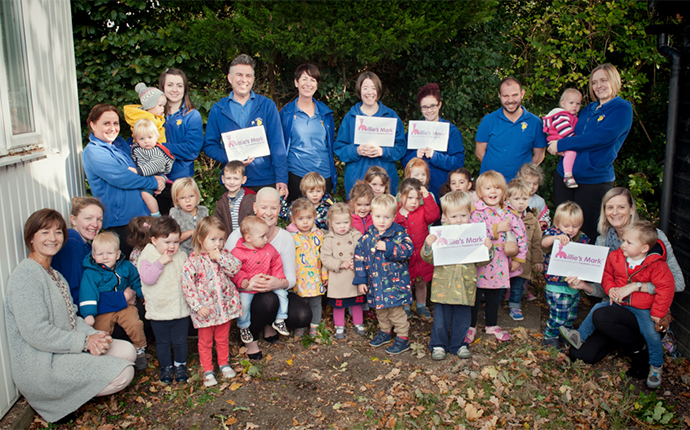 HeadStart Day Nursery is a 50 place nursery within the town of Horsham, West Sussex. They are one of the first nurseries to be awarded Millie's Mark, and Ofsted recently mentioned the accreditation in their report.
Before embarking on Millie's Mark all 18 of our Staff were qualified in Paediatric First Aid and it seemed the perfect way of promoting the importance of first aid within nursery settings.
Whilst going through the process of Millie's Mark it highlighted to us the importance of staggering our staffs' First Aid training, ensuring we are up-to-date with current best practice and allowing the opportunity to cascade information to everyone.
Completing Millie's Mark risk assessment ensured we looked at all aspects of safety within the nursery. We introduced further safety measures including the addition of high placed bolts to the laundry room and staff toilets where nursery supplies are kept.
Reviewing our accident and incident reports on a weekly basis and writing up the findings now ensures equipment is reviewed and assessed for suitability within the nursery. Any re-occurring incidents are dealt with within a time appropriate manner and children's behaviour is assessed and obstacles removed.  For example, why is a child biting or pushing other children and what provokes the situation?
The audit and inspection process was thorough and assisted in our efforts to continually self evaluate our practice.
We are very proud to be one of the first nurseries to receive this award and would encourage other settings to take part and promote the importance of safety within nurseries.
During our recent Ofsted Inspection, where we received an outcome of 'Outstanding', the Inspector reported 'Children's well-being is given the highest priority. For example the setting achieved Millie's Mark to show they exceed minimum requirements in keeping children safe'. 
Back to Listing