Awarded Nursery: Daisy Chains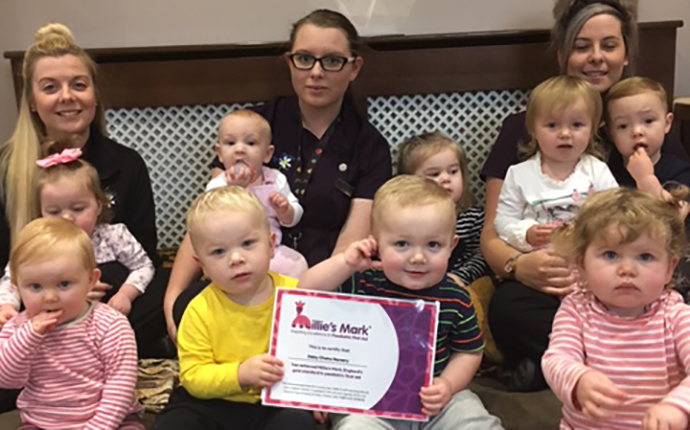 Daisy Chains Nursery, Heywood, has been established 23 years. We were awarded Millie's Mark on 21 September 2017.
The nursery caters for 48 children and has a team of 15 fantastic staff. 

We have always ensured all our staff are 100% paediatric first aid trained and this process has helped us reflect on "how we keep children safe", how we embed our policies and procedures and how we support staff's confidence throughout our setting.

The staff are proud of what they have achieved and constantly look at improving their "outstanding" practice. Millie's Mark will now form part of our yearly development plan and SEF.
Every nursery should undertake this award to show how they go above and beyond their paediatric first aid training.
 
Back to Listing