Awarded Nursery: Highbury Community Nursery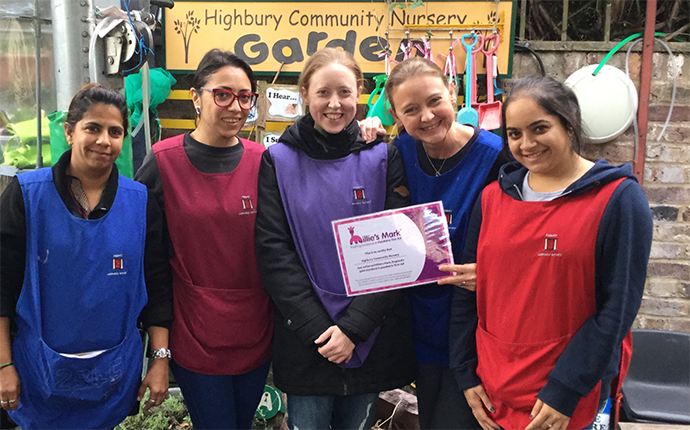 Highbury Community Nursery has been established for over 25 years. As a large Nursery of over 30 staff, gaining Millie's Mark was always going to be a challenge.
We are dedicated to ensure the safety of all our children, staff and families and First Aid knowledge is a priority for us. We chose to train a member of our staff to become a First Aid Instructor so that all training could be completed in-house with the opportunity of continuous learning and updates.
Millie's Mark has not only enabled us to train all Practitioners to a high level of First Aid but also to review, reflect and implement in many areas of our practice as a team. All Practitioners have gained the skills to deal with any First Aid incident and are more confident First Aiders knowing that they have the full support of their colleagues due to being trained to the same level.
As a staff team, we are so excited and proud of the achievement of gaining the Millie's Mark award. First Aid knowledge is a priority for many families and we feel that Millie's Mark is a clear message to all of our families that we are committed and go above and beyond the minimum requirements to keep our children safe and to minimise risks and accidents.
We will be organising a party to celebrate our achievement to share with our families and inviting Millie Giraffe along too! 
Back to Listing