Awarded Nursery: Intake Pre School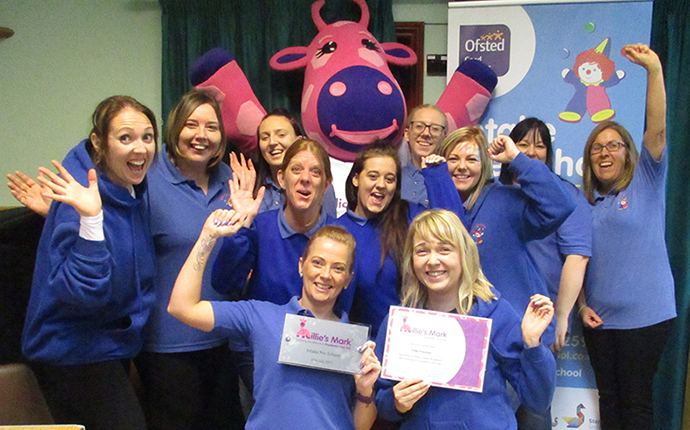 Intake Pre School is a small independent setting with 16 staff, and we cater for children aged two to five years. We are based within a church hall and as such we are a pack away setting. 

We have always taken the view of having all our staff paediatric first aid trained, as this not only benefits the setting and the children that attend, but also filters out into the staff members' own lives supporting their family, friends and people of the general public as they go about their daily lives.
When Millie's Mark was introduced it was a natural pathway for us to register and check our unpinning knowledge and practice of first aid within our setting. 

The process of application was smooth and the evidence section was simple and well supported by further documentation and online support. Even though we have always valued the first aid ethos, the project has seen us implement many new ways of working to ensure that it is not just an ethos but is forefront and paramount to everything we do. It has also ensured that we check first aid providers for their delivery and accreditation In a more accountable way.

Our parents have been very supportive and proud of our achievement; what struck us was how many parents presumed all staff in every setting were first aid trained or at very least a good proportion. For the parents to be told what the actual legal minimum is was a shock to them.
The ability to state we are a Millie's Mark awarded setting is a proud achievement, but in addition to this the opportunity to open up a dialog about what Millie's Mark is and why it was set up is a humble moment of reflection about the core reason for this award and how a special little girl's legacy lives on.
Back to Listing