Awarded setting: Chestnut Gascoigne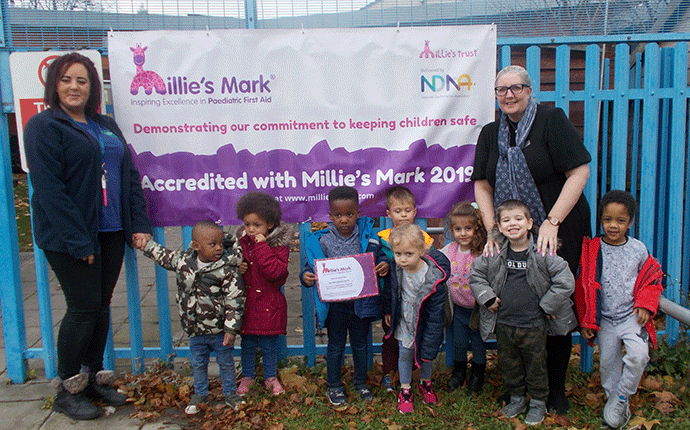 Chestnut Gascoigne nursery of Barking, Essex, is open from 8am to 6pm Monday to Friday. We take children from 3 months to 5 years, and we have 3 classrooms that all have their own separate gardens.
We are extremely delighted to have been awarded Millie's Mark in October 2019. As a day nursery we thought it was incredibly important to take part in Millie's Mark.
All our staff are all paediatric first aid trained and completing Millie's Mark has helped us review our practice and we have grown in confidence.
Keeping the children safe and happy is paramount to us and we have an amazing parent partnership relationship.
We are all incredibly proud to say we have achieved the Millie's Mark award.
Back to Listing