Awarded setting: Fit 'N' Fun Kids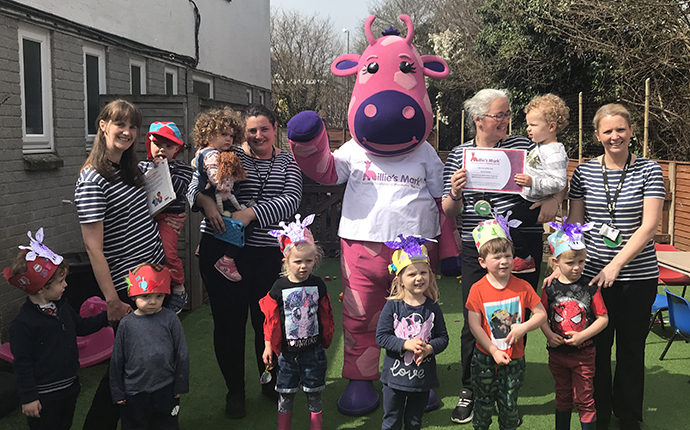 Fit 'N' Fun Kids of Cornwall has been established for 18 years with a Day Nursery and Pre-School in Falmouth and several Outreach Support Creches across the county.  We were delighted to be awarded Millie's Mark in January 2019!
As an organisation we are always looking at ways we can go above and beyond our outstanding practice and having all our staff Paediatric First Aid trained has always been part of our ethos. 
However, working towards this accreditation has helped us review our knowledge and practice, ensure all our staff are confident if faced with a challenge and further ensure they are supported in all areas of keeping children safe at our setting. 
Keeping our children safe and secure is of priority to our team and we found working along the Millie's Mark process stretched our thinking, our knowledge and our practice.
In particular we introduced refresher sessions every six months with our trainer, and the value of these sessions became more targeted having introduced the staff confidence audit process.
Achieving Millie's Mark has brought even further to the forefront our focus day to day of how we keep children safe, including how we analyse any near misses, minor bumps, allergies and potential choking hazards.
We pride ourselves on quality and we feel more confident having worked towards and achieved Millie's Mark, and maintaining this accreditation has meant all staff review day to day practice more confidently in order to minimise risk. 
Back to Listing