Awarded setting: Lilliput Children's Day Nursery Ltd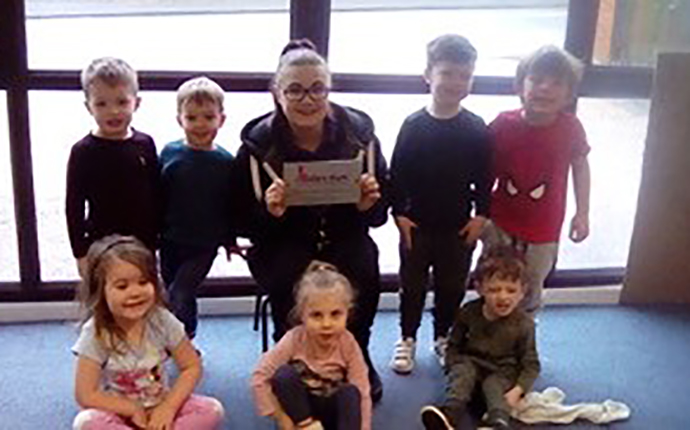 Lilliput Children's Day Nursery Ltd is a small group of two nurseries, one in Kings Heath in Birmingham and one in Rubery on the Worcestershire/Birmingham border.
We have always ensured all of our team have been paediatric first aid trained since we opened our doors nearly 14 years ago, but after researching Millie's Mark we decided that it could only be beneficial to our staff, our children and our families if we signed up to the accreditation. We are always striving to give the very best we can to the children we care for and felt that this was another way we could go above and beyond what is required.
We had a member of staff at each setting, Emma and Chelsea who volunteered to coordinate this and were great in getting everyone involved. They encouraged the team to review and reflect on their practice and implement actions and new ways of giving the children the best possible care they can.
We achieved Millie's Mark during 2018 and that's a total of around 25 of our team that are all​ paediatric first aid trained, who were all involved in the accreditation and have first aid updates at every staff meeting. All staff includes our managers, our practitioners, our bank staff, our apprentices and our cooks.
All of our team have found it has really helped their knowledge and training stay in the forefront of their minds and has helped boost their confidence as they update regularly.
It was great to look at our practice and realise how much we already did that met Millie's Mark criteria, but it was also beneficial to put further things in place to ensure our policies and procedures reflect how much we value the safety of our children.
Parents have commented on how it reassures them to leave their child with us knowing that all staff are trained and we have had prospective parents ask if we have Millie's Mark. Achieving Millie's Mark shows everyone that we continually strive to meet the highest of standards and will go above and beyond what is required.
Congratulations to Emma and Chelsea and to all our amazing team for working hard and achieving this award.
Back to Listing