Awarded setting: Swineshead Pre-School Centre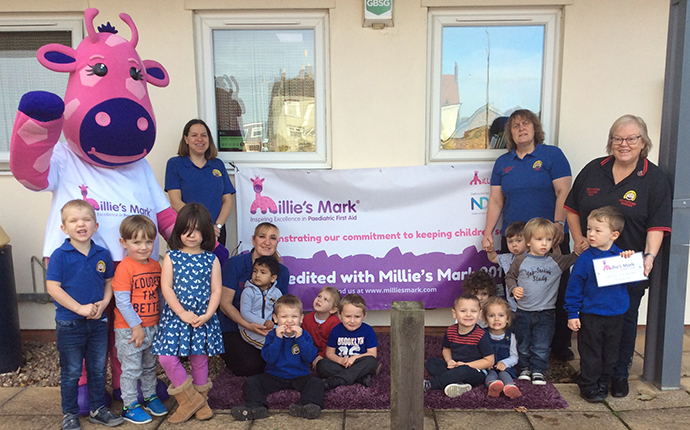 We held an exciting open afternoon attended by Millie Giraffe, our friends, families and children. The event celebrated our achievement of the prestigious Millie's Mark Award, showing our commitment to paediatric first aid and keeping our children safe.
We opened the doors to our community to join us in activities, singing, dancing first aid demonstrations and an amazing bespoke giraffe cake and tea, we even decorated giraffe biscuits!
Although achieved back in January 2018 the celebrations have been on hold while we were fundraising to buy a defibrillator for the setting. The pinnacle of the afternoon has got to be the presentation of the defibrillator (AED) which has taken 11 months to fundraise for. Without the support, generosity and goodwill of our children, parents and grandparents this would not have been possible.
Watch a very excited Millie Giraffe at the Pre-School below!
Back to Listing