Millie the giraffe makes a guest appearance at Childcare Expo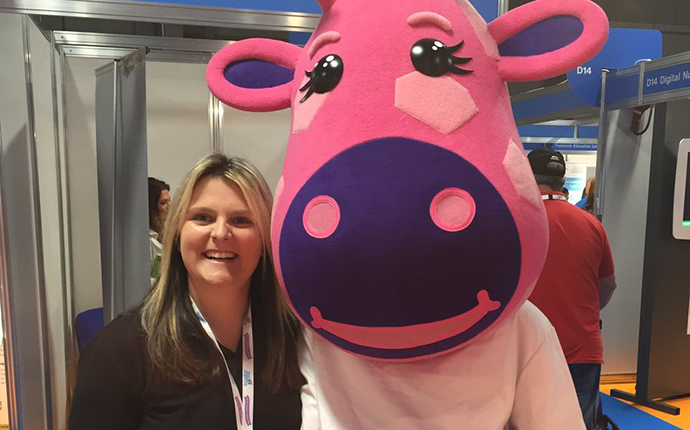 Millie the giraffe has been lending a hand at June's Childcare Expo event in Manchester on 17 and 18 June.
Millie dropped in to spread the word about Millie's Mark, meeting lots of nursery owners and staff as well as having the odd hug with exhibitors! 
National Day Nurseries Association (NDNA) received over fifty registrations of interest in Millie's Mark from visitors to the event. The next Childcare Expo will take place from Friday 30 September to Saturday 1 October in Coventry - watch out for another guest appearance from Millie the giraffe!
Joanne Thompson is pictured above with Millie the giraffe.
Back to Listing