Mini Explorers enjoy Millie's Mark accolade and visit From Rishi Sunak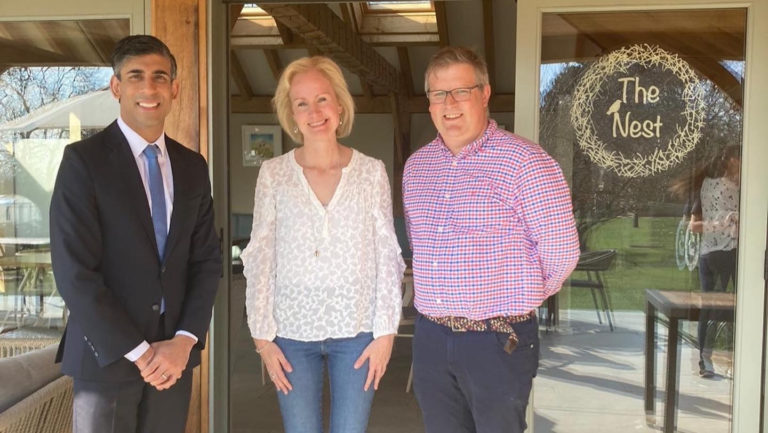 Newly Millie's Mark accredited Nursery, Mini Explorers based in Northallerton has recently had a visit from the Chancellor of the Exchequer, Rishi Sunak.
After receiving their Millie's Mark accreditation, the owners of Mini Explorers, Steph and Mark Pybus decided to write to their local MP. A few weeks later, they received a reply by letter and set to make a date to show the chancellor around the 260-acre farm near Bedale.
Rishi really enjoyed his time at the setting in North Yorkshire commenting: "It's absolutely magical what you've created for them, what a place. I want to stay and play with them here. You've done something really lovely, and you must be really proud, well done."
Well done to Mini Explorers on their accreditation! 
Back to Listing