Awarded Childminder: Small World Childminding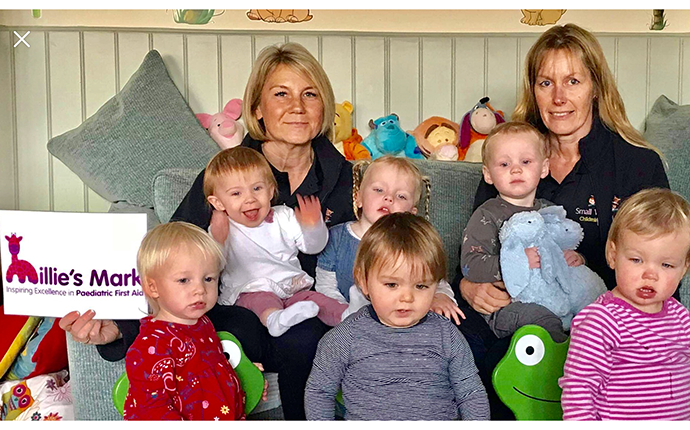 Small World Childminding is run by Caroline and Claire. We started working together in 2016 and have up to six children each day. We provide a home from home environment which is fully inclusive.
We are able to offer places for children with complex medical needs and additional needs, and have found that people have come to us due to our nursing backgrounds. We have had children in our setting who have an oxygen requirement, tracheostomy and other medical needs and requirements.
Keeping our children safe has always been our priority. Therefore, the opportunity to do this in a more formal way by receiving the Millie's Mark Award was of the highest importance to us.
Going through the process has reaffirmed that the practices we have in place are of a very high standard. The Millie's Mark accreditation has confirmed this and given our parents added confidence in our ability to react quickly and confidently to situations that can occur in a childcare setting.
Being the first Childminders to achieve this award is a great honour. We would absolutely encourage other Childminders to go through the process to gain confidence and skills in risk assessing and delivering best practice.
Find out more about signing up for Millie's Mark as a Childminder here.
Back to Listing