Ofsted highlights Millie's Mark in report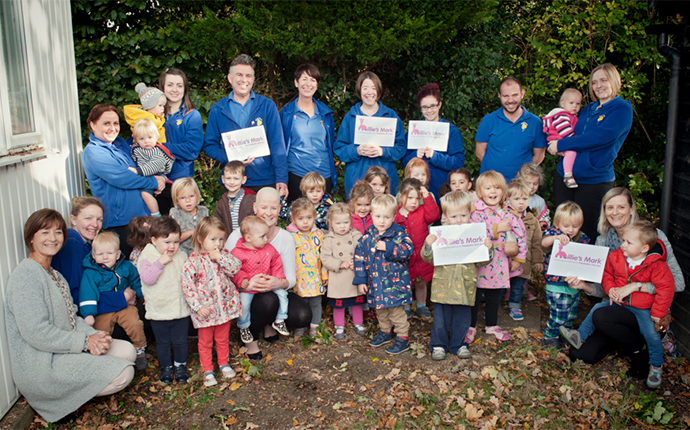 Ofsted listed Millie's Mark in its summary of HeadStart Day Nursery's achievements, in the setting's recent Outstanding grading.
The West Sussex nursery was one of 10 early years settings to pilot Millie's Mark before its launch in September.
Ofsted's report summary said: "Children's well-being is given the highest priority. For example, the setting achieved 'Millie's Mark' to show they exceed minimum requirements in keeping children safe.
The report also praised the setting's excellent outdoor play opportunities, highly exciting opportunities for children to learn about people and communities, and staff development.
HeadStart Day Nursery said that completing Millie's Mark risk assessments ensured they looked at all aspects of safety within the nursery, and led to them introducing further safety measures. They also said that going through the process of Millie's Mark highlighted the importance of good first aid training procedures.
Read the full case study from HeadStart.
Back to Listing