Millie Giraffe to "retire" from public duty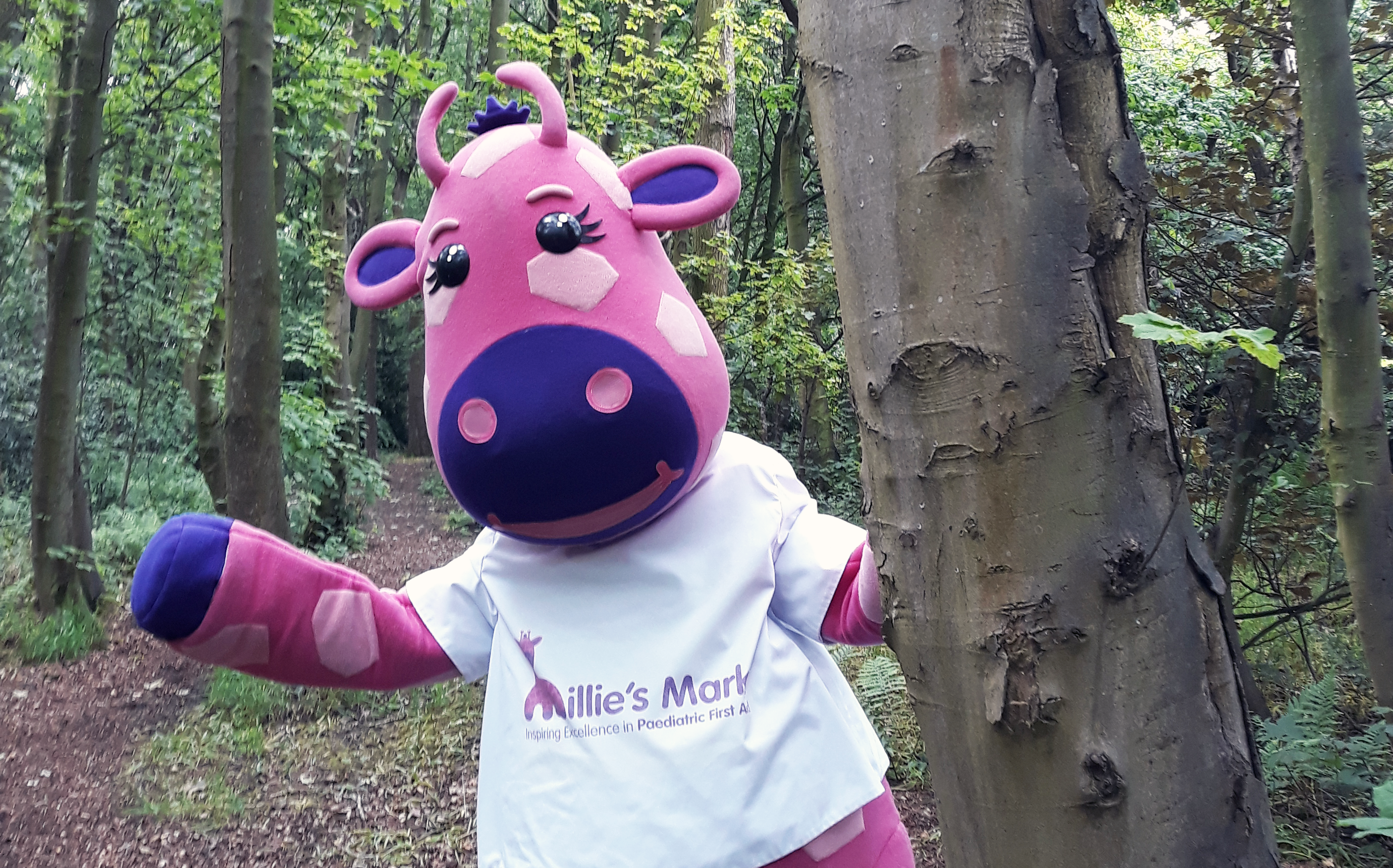 Millie Giraffe, the official mascot for Millie's Mark, is set to retire from her public duties.
The character will be enjoying a quiet retirement at NDNA HQ – with the occasional appearance at early years exhibitions and NDNA's national conference.
As you might imagine, Millie Giraffe - who has been posted around the country to over 70 nurseries since 2017 to help staff, parents and children to celebrate being awarded Millie's Mark - is ready for a break.
Any visits already booked will still go ahead, but future bookings will not be possible.
Stella Ziolkowski, Director of Quality and Training at the National Day Nurseries Association (NDNA) said: "Millie Giraffe has been a superb mascot for Millie's Mark, featuring in photographs in regional newspapers around the country and on social media.  She has helped communicate the benefits of raising standards in paediatric first aid to parents everywhere."
We know settings want to celebrate with Millie Giraffe, so in place of hiring the costume, awarded nurseries can order a lookalike pop-up character.
The lifesize pop-up was launched in February of this year
, and because you can keep it in the setting it will be a permanent reminder of your achievement.
The pop-up also includes a space to display your Millie's Mark certificate or other related materials to parents, staff and visitors.
To order the pop-up character, just log in to the website once awarded and go to the "Awarded products" tab. You can also order a plaque and outdoor banner to showcase how you are going above and beyond to keep children safe.
Back to Listing