Millie Giraffe lifesize pop-up character now available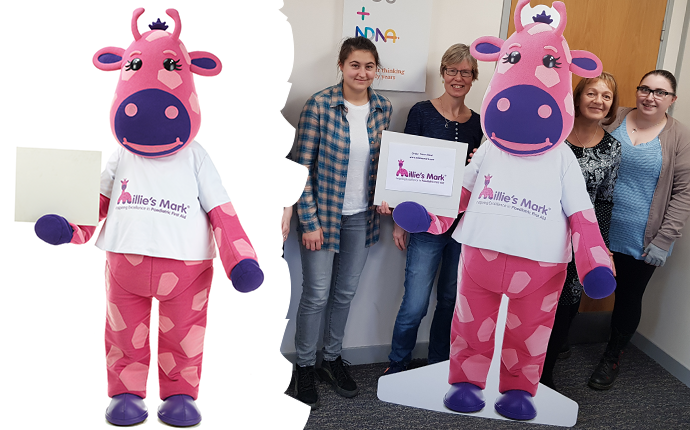 If you have been awarded Millie's Mark you can now purchase your very own Millie Giraffe lifesize pop-up character! 
The cut-out character acts as a permanent reminder of your fantastic achievement of becoming Millie's Mark accredited. Millie Giraffe is also the perfect companion for children in your nursery setting.
The Millie Giraffe cut-out is almost lifesize, standing at 190cm tall and 115cm wide, and includes a space to proudly display your certificate to parents and staff.
Millie Giraffe is the mascot for Millie's Mark, England's gold standard in paediatric first aid. The mark certifies that all staff within an accredited setting are paediatric first aid trained and helps them be confident in dealing with accidents and emergencies.
Stella Ziolkowski, Director of Quality and Training at the National Day Nurseries Association (NDNA) said: "Millie Giraffe can now be a permanent resident for those who have achieved Millie's Mark.
"She is a fantastic reminder of this excellent achievement and can be used as a promotional tool to be viewed by parents.
"Millie Giraffe helps to show a setting's commitment to going that extra mile and keeping children safe."
It costs £109.86, which includes VAT and delivery - accredited settings can log in and go to the
"Awarded products" tab
to place an order.
We have also produced a video showing you how to set it up - take a look below:
Back to Listing