Watch new video from nursery awarded Millie's Mark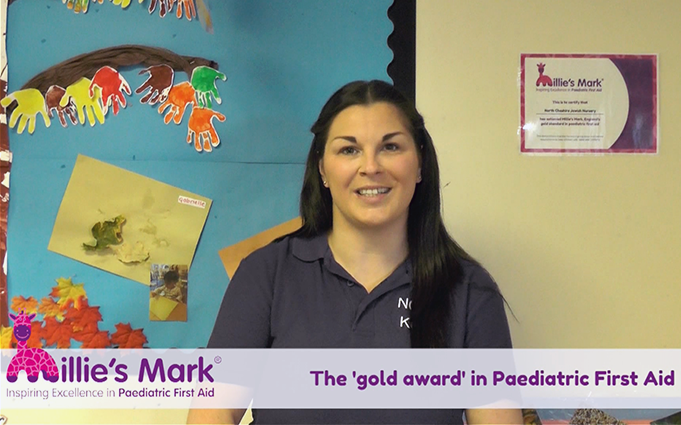 We have produced a new video about Millie's Mark with North Cheshire Jewish Nursery, one of the first nurseries to be awarded Millie's Mark.
In the video, Deputy Manager Kelly Marland explains why the nursery decided to apply for Millie's Mark, and answers questions about the process: "The Millie's Mark assessment day really gave the staff confidence in their own abilities, as being put on the spot gave them reassurance they were able to act in first aid situation.
"The nursery was given support throughout the process by NDNA and had access to a mentor at all times. The Millie's Mark audit really made us question our abilities as first aiders and constantly review our practice.
"I'd advise any nurseries to go for Millie's Mark as you can't put a price on a child's life."
Find out more in the video below, or read more from North Cheshire Jewish Nursery in their
case study
.
Back to Listing