Elmscot Achieves Millie's Mark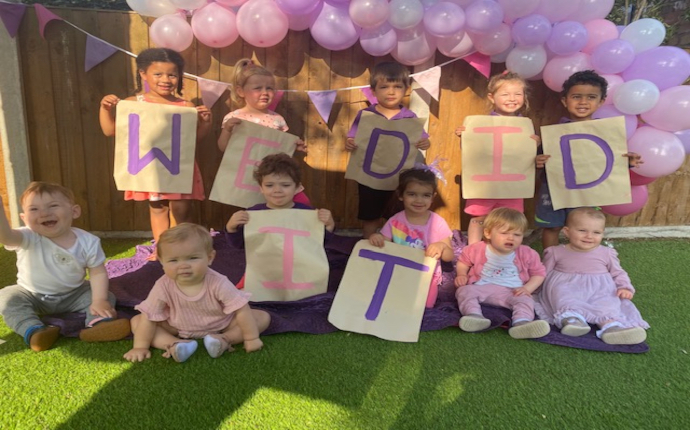 Elmscot nursery in Timperley, has been awarded Millie's Mark by the National Day Nurseries Association in collaboration with the Department for Education and Millie's Trust.
Elmscot's Director, Dee McKenzie, said: "Our in house training, which enables us to support our team to achieve the highest standards, has been recognised with national awards before, but this one is especially significant.  From plenty of fresh air and healthy food to nurtured minds, we prioritise wellbeing. Ensuring children are safe when they are in our care is paramount, and so we have trained every member of Elmscot staff in paediatric first aid for the past 20 years. Our team are delighted to have received recognition for this, and most importantly that they feel confident to use these skills if needed".
Elmscot's Manager, Lucy Yarnell, said: "Our parents are reassured and delighted that 100% of our childcare practitioners are trained in paediatric first aid, which far exceeds the Early Years Foundation Stage requirements of just one first aid trained practitioner on nursery premises".
The Elmscot team has already built on their Millie's Mark status, raising the funds to buy a life-saving defibrillator, with a raffle and sponsored "walk to the beat" - the staff, children and their families walking 5KM. The defibrillator is now being installed at Elmscot, under the watchful eye of Millie's dad.
Purnima Tanuku OBE, CEO of the National Day Nurseries Association added: "Millie's Mark has become a well-known accolade to parents and nurseries all over the country as a clear indicator of the highest standards in keeping children safe from harm.  We would like to congratulate the latest two Elmscot nurseries and their teams who have worked so hard to achieve this accreditation.  With four settings awarded now, we look forward to the final three nurseries in the group achieving Millie's Mark. That's quite an achievement for them, well done."
Back to Listing