Awarded Nursery: Pumpkins Nursery, Tormarton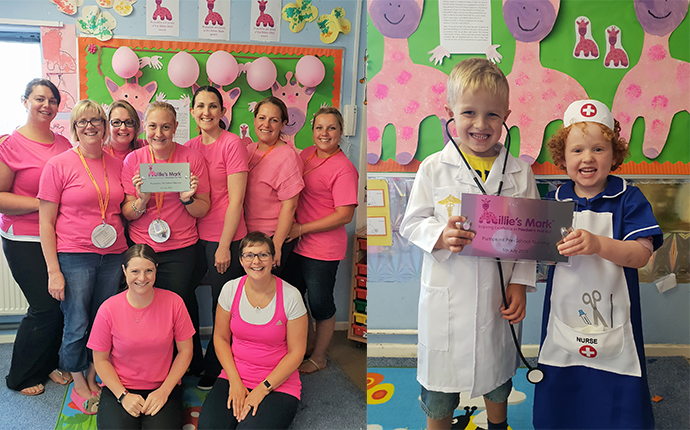 Pumpkins Nursery are very pleased to have been awarded their second Millie's Mark Award at their nursery in Tormarton South, Gloucestershire, only six months after they received their first at their
sister nursery in Badminton
.
Their two nurseries remain the only nurseries in South Gloucestershire to have gained this recognition , which demonstrates the commitment that they place on training and keeping children safe.
Nursery Owner  Amanda Wallis said that achieving Millie's Mark accreditation sends a clear message to parents of the importance that the nursery place on training, and ensuring that they have procedures and practices in place that promote safety.
"Set in a rural community, it is essential that all of our staff have the skills and confidence to administer life saving treatment should the need arise. We have found that going through the Millie's Mark process has made us think and question all aspects of our practice, and regular practice and refresher sessions ensure that first aid procedures are kept to the forefront of our minds.
"The health and safety of our children has always been paramount in our practice, but Millie's Mark has enabled us to raise the level of care even further.
"To celebrate our achievement we held an "In the Pink" week where children and staff dressed in pink and purple and took part in activities such as a doll's hospital, a visit from paramedics, practicing bandaging and emergency first aid role play, mending Humpty Dumpty, making Millie's Mark biscuits, pink crafts and artwork, a Millie Giraffe collage and a newsletter dedicated to Millie's Mark where we shared lots of practical advice with parents."
Back to Listing