Awarded Nursery: Barton Moss Nursery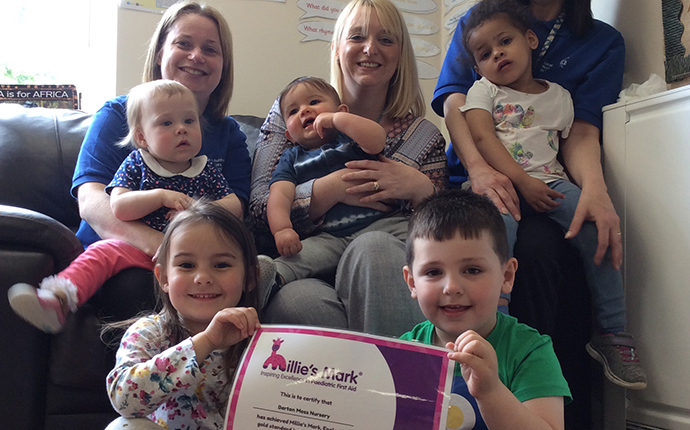 Barton Moss Nursery is based in Salford, and after being awarded Millie's Mark a total of almost 20 children joined the nursery in just three weeks.
 
Barton Moss is a 60 place nursery with 16 members of staff. The setting applied for Millie's Mark in September last year and was awarded in February 2017.
 
In the three weeks after they gained the accreditation, 17 new children were booked into the nursery – demonstrating how the endorsement can be a selling point for businesses.
 
One of the benefits to Millie's Mark is reassurance for parents that their children are in safe hands, and manager Angela Jones has seen this in practice: "As well as being fantastic for our current families, new parents have chosen our setting as we are able to demonstrate our commitment to keeping children safe.  
"Millie's Mark has had a massive impact on our sustainability, alongside boosting staff confidence. Parents are reassured in the knowledge that, when their children are left with us, their wellbeing is our biggest priority.  
Millie's Mark was far more than ensuring that all staff were first aid trained.  Working through the process enabled us to look at all our policies and procedures in addition to assessing staff competency in dealing with emergency situations."
Councillor Lisa Stone, lead member for children's and young people's services, Salford City Council, said: "As a mum myself I know how important it is to be reassured your child is in safe hands when they go to nursery. The staff at Barton Moss have gone over and above to get this award and should be very proud of themselves." 
Back to Listing