Awarded Nursery: Narnia Day Nursery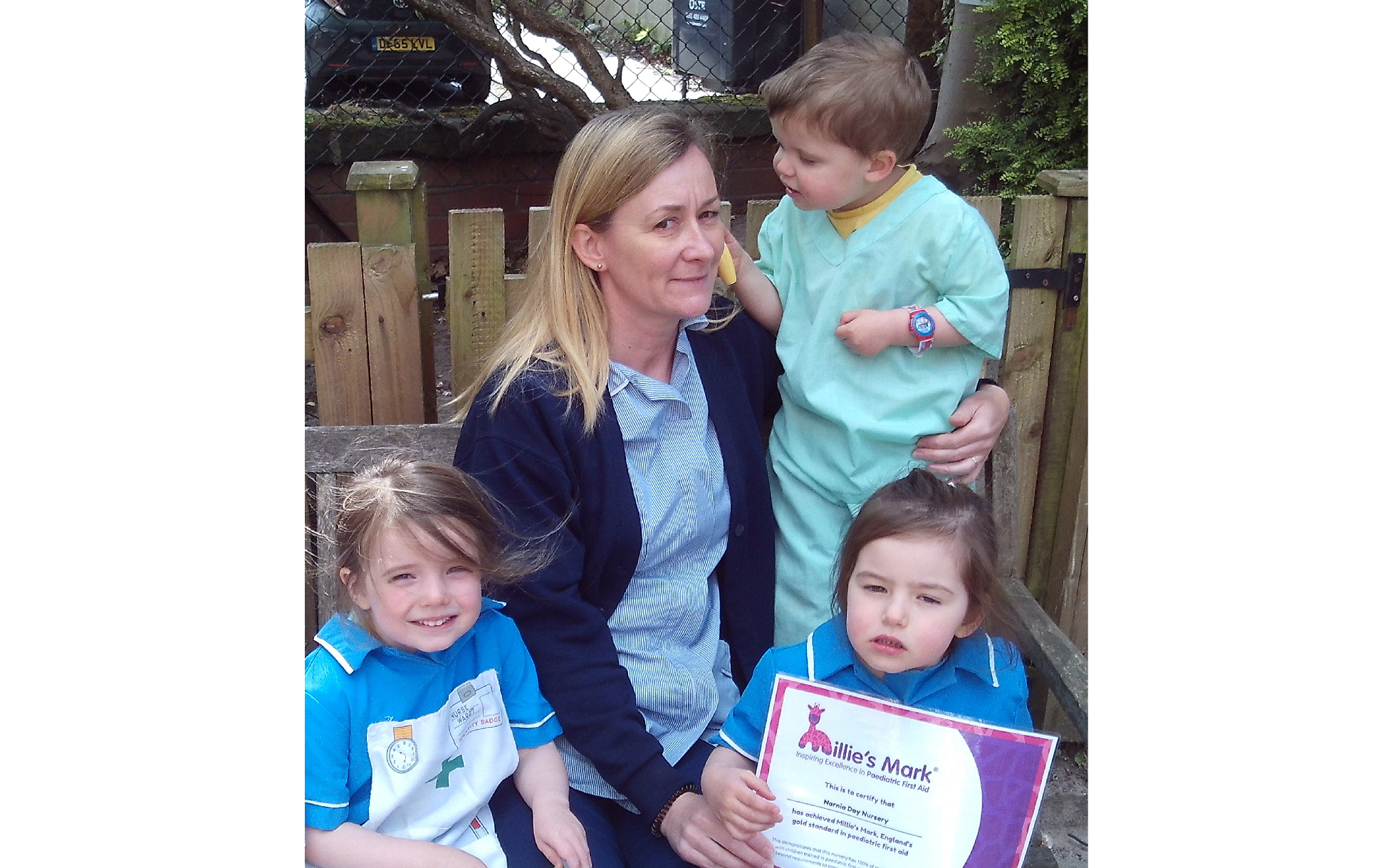 Narnia Day Nursery, Altrincham is a 36 place provision which was awarded the Millie's Mark accreditation in May 2017.  
  
Manager Karen Matthews took over the Altrincham nursery in December 2000 with her husband Rob, when their first child was nine-months-old. They have always ensured that all staff have attended paediatric first aid courses and therefore working towards Millie's Mark seemed the obvious next step. They said:
We believe that we are the first nursery in Trafford to achieve the accreditation which we are very proud of. 
  
We have had a lot of positive comments from our local area since our story was represented in the newspaper, which just highlights what an important topic first aid really is. Parental support has been fantastic.
We have had to implement a few changes within our nursery to achieve the award, but this therefore made it more worthwhile.
We feel that staff now place even more importance on their knowledge and competence of first aid and safety than before. Our next task is to include all this in our SEF and to continually update our matrix as time goes by.
Back to Listing