Awarded setting: Bright Sparks Pre-School, Great Preston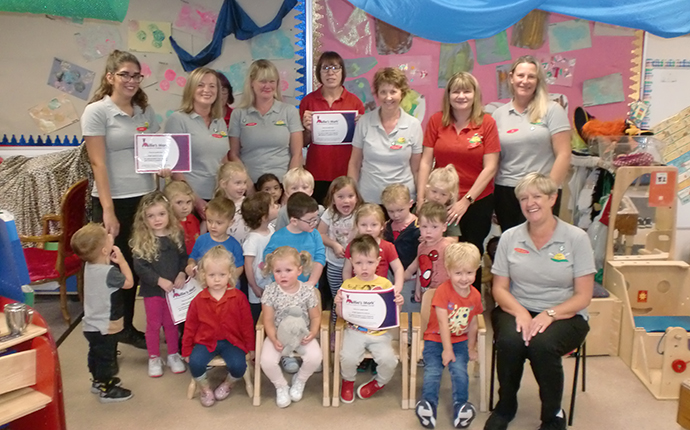 Bright Sparks Pre-School of Great Preston Leeds has been established for over 30 years. We take children from 2 years of age in our pre-school and up to age 11 years in our breakfast and afterschool club. Our opening hours are 7.30am – 18.00pm.
We are extremely delighted to be awarded Millie's Mark in July 2019, and as a setting we thought it was beneficial for us to take part in Millie's Mark.
All our staff are paediatric first aid trained, and working towards Millie's Mark has helped us to review our practice and has given staff more confidence when administering first aid.
Children's safety is paramount to us, and our parents responded positively and are proud of our success.
All staff are proud to say we have achieved Millie's Mark.
Thank you Millie's Mark
Back to Listing