Awarded setting: Honey Pot Nursery Childwall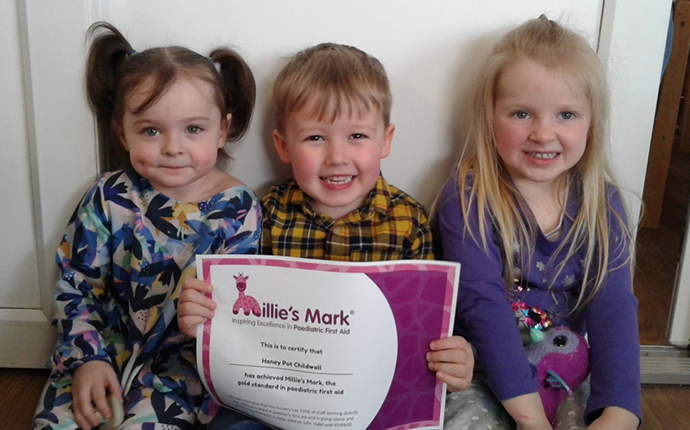 Honey Pot Childwall is the third nursery in the Honey Pot Nursery group, opening in April 2012. There are currently 105 children on roll with 16 members of staff. On its last inspection it received an Outstanding judgement from Ofsted.
Along with the other Honey Pot nurseries we felt it was vitally important to commit to achieving Millie's Mark. Although we had excellent systems and practices in place, working through Millie's Mark gave us food for thought and enabled us to make our practices even stronger.
Staff training is of high importance at Honey Pot and Paediatric First Aid is a priority for all of our staff. Alongside this we have now incorporated refresher training to keep staff knowledges and practices up to date. We have found that this has improved confidence levels across the whole staff team.
Parents are complimentary about our commitment to exemplary practices and they have increased confidence and trust in the nursery as a result of achieving Millie's Mark.
Back to Listing