Millie's Mark settings awarded in May and June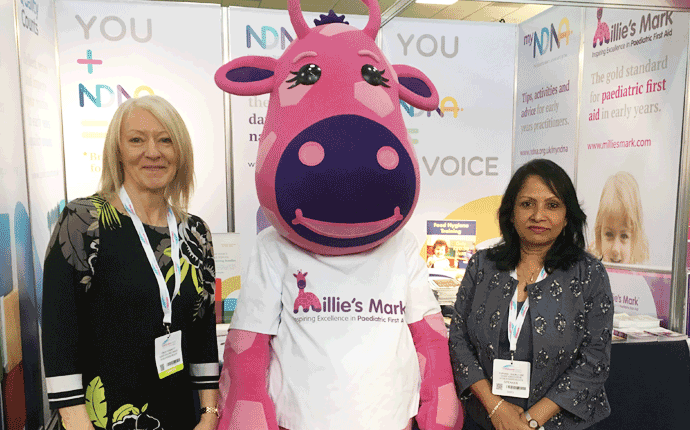 Following a panel held at NDNA HQ in May, here are the latest settings that have been accredited with Millie's Mark:
Kids Planet Yarrow House, Southport
Co-Operative Childcare @ Forum, Manchester
The Little School by the Lake, Petersfield
The Co-Operative Childcare Rosehill, Oxford
The Willows Day Nursery, Spalding
Squeaky B's Limited, Leicester
Ladybird Private Day Nursery, Manchester
Woodlands Nursery, Heywood
Sheringham Nursery School and Chilren's Centre, London  
Scallywags Nursery, Gillingham
The Village Day Nursery, Wigan
Charnwood Nursery & Pre-school, Leicester
St. Patrick's Montessori Nursery School, London
Tiny Talkers Day Nursery, Nottingham
Bambams Nursery, Birmingham.
The settings awarded Millie's Mark in June are:
Kids Planet Salford
The Co-operative Childcare Chichester
The Co-operative Childcare Sutton
JR Cooperative Nursery, Oxford
Co-operative Childcare Newcastle
Co-operative Childcare Littlehampton
La Petite Academy, Derby
Happy Days Childcare at Poulton
Acorn Pre-School and The Mighty Oaks, Shefford 
The Addingtons Preschool, Kettering
Downsend Pre-Prep Epsom
Holly Tree Pre-school and Trackers, Wigan
Heaton Nursery School, Newcastle upon Tyne
Meadows Nursery School, Eastbourne
Kids Planet Congleton
Parkside Childcare/Nursery, Darlington
Cooperative Childcare Southampton.
Congratulations to all of these awarded settings! Head over to our 
case studies
 to read new, inspiring stories from settings that have been through the Millie's Mark accreditation journey.
Back to Listing