Congratulations to latest Millie's Mark awarded settings!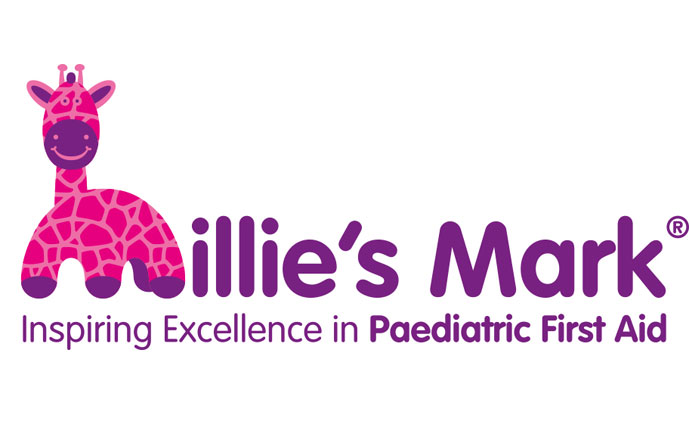 Following a panel held at NDNA HQ on 12 December, read the latest round-up of settings that have been accredited with Millie's Mark.
The newly awarded settings in December were:
Carol Jane Montessori Nursery School Ltd, Enfield
Toddle In Daycare Nursery Limited, Colne
Breaside Preparatory School, Bromley
Deanwood Ducklings, Gillingham
The Little School at Pooh Corner, Petersfield
Little Saints Nursery, Saint Helens
Leo's Children's Nursery, Nottingham
Little Achievers Nursery in the Park, Skelmersdale
Bright Futures Day Nursery, Stalybridge
Harris Primary Academy Mayflower, Grays
The Mulberry Bush, Kirkby Lonsdale.
Well done to all accredited Millie's Mark settings. Millie's Mark is awarded as a special endorsement to childcare providers that go above and beyond minimum requirements in paediatric first aid.
Millie Giraffe, the award's official mascot, has been visiting nurseries around the country lately to present them with their certificates.
Awarded nurseries can hire Millie Giraffe as a special guest - find out more here!
Back to Listing