Latest awarded with Millie's Mark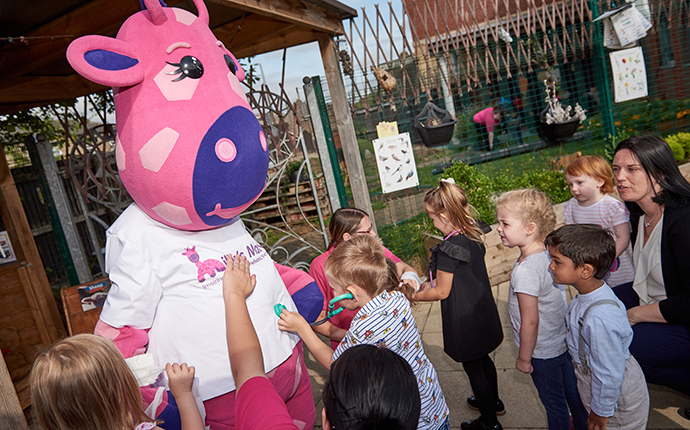 Over 60 childcare providers have been awarded Millie's Mark, the gold standard for paediatric first aid in early years, in summer and autumn 2019.
The accredited providers include:
Westside Day Nursery, Stalybridge Avenue
Kids Allowed Altrincham
Wix & Wrabness Preschool
Little Stanion Primary School Nursery, Corby
Little Explorers Nursery Carleton, Poulton-le-Fylde
Kidzrus The Lodge, Swinton
Appy Little Plums Ltd, Leigh
Buckshaw Village Nursery, Chorley
Downsend Pre-Prep Leatherhead
Beechoak Farm Montessori Pre School, Loughton
Seguro Childcare, Wigan
Westside Day Nursery @ Longhill, Hull
Bright Sparks Pre-School, Leeds
Coten End Preschool, Warwick
Gaggle Nursery and Preschool, Dartford
Kids Planet Wavertree, Liverpool
Best Friends Day Nursery, Chester
Daisy Chains Nursery, Bolton
Silsoe Pre-School, Bedford
Squirrels Family & Childcare Centre, Northampton
Grayswood Nursery and Forest School, Haslemere
Kids Planet Stretton 
Kids Planet Preston
Wolfson College Day Nursery, Oxford
Crown Kindergartens, London
Dollymixtures Nursery, Stafford
Appledore Nursery and Forest School Moorside, Oldham
Westside Day Nursery, Hull
School House Day Nursery, Blackburn
Little Acorns Kindergarten, Aylesbury
The Wolds Day Nursery, Nottingham
The Railway Children Pre-School, Nursery and School Wrap Around Care, Ilkley
Grace's Day Nursery, Saffron Walden
Bell Day Nursery, Birmingham
Grendon and Billesley Nursery, 
Little Blossoms Nursery, Worcester
St Georges Nursery School, City, Leicester
St Georges Nursery School, Enderby, Leicester
Stretton Day Nursery, Burton-on-Trent
Twisty Tails Nursery Pinner
Ashby Castle Day Nursery & Pre Preparatory School, Ashby-de-la-Zouch
Sunflower Children's Centre, Sheffield
The Early Learning Camp, Coventry
Hollywood Pre-School Daycare, Birmingham
Castle Nursery, Bromsgrove
Maple Tree Nursery and Pre-School, Walsall
Stepping Stones Day Nursery, Skelmersdale
St Georges Nursery School, Leicester
Little Tigers Day Nursery and Preschool, Peterborough
Pathfinders Nursery, Rugby
Brindley House Nursery, Beaconsfield 
Kiddiwinks Day Nursery, Sheffield
Maples Day Nursery, Birmingham
Come and play, Lydney
Bumbles Day Nursery, Pudsey
Wellingtons (Pavillion) Day Nursery Ltd, Rugby
Northgate House Nursery, Beaconsfield
Kiddycare Childsplay Royal Mail, London
Gascoigne Children's Centre, Barking
Woodlands Day Nursery, Amersham
Castle Nursery Parkside, Bromsgrove
St Georges Nursery School, Leicester
Pear Tree Nursery, Haddington
Elm Cottage Nursery - Orrishmere.
 
Congratulations to everyone on their achievement! Over 500 childcare providers have now been awarded, with around 70 more working towards accreditation.
Back to Listing