Latest round-up of nurseries awarded Millie's Mark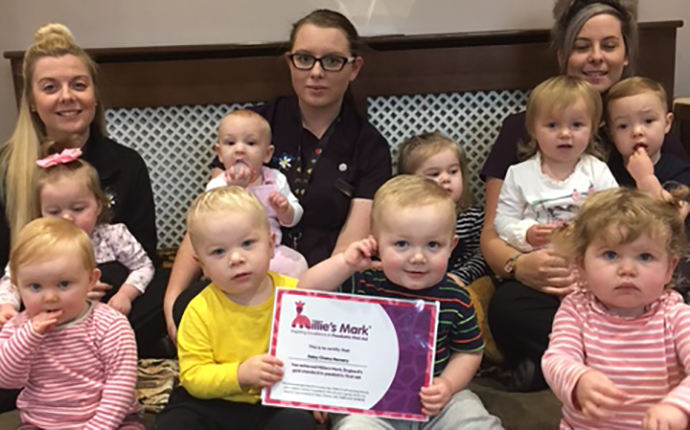 More settings have been awarded Millie's Mark, the quality accreditation for paediatric first aid in early years setting, following panels in September and October.
The full round-up of newly awarded settings is below - well done to all those accredited!
Bolton School Nursery, Bolton
The Rocking Horse Nursery, London
Islamia Nursery, Bolton
Precious Moments Childcare, Darwen
Creswick Pre-School, Welwyn Garden City
The Whitehouse Day Nursery,Nottingham
Headstart-on-the-Hill Day Nursery, Chester
Buttercups Nursery, Heywood
Daisy Chains Nursery, Heywood
Woodentops Abbeville, London
Headstart Nursery, Chester
Little Explorers Playgroup, Hinckley
Brabyns Prep School, Stockport
Smarties Nursery, Huddersfield
Elm Cottage Ltd, Stockport
Westside Day Nursery Ltd, Hull
Northumbria University Nursery Limited, Newcastle Upon Tyne
Henbury Hill House Acorns, Bristol
Hermitage Day Nursery Ltd, Leicester
The Bridges Nursery, Gateshead
Bainton Road Nursery, Oxford
The Wandsworth Preschool, London
Storybook Montessori, Ascot
Little Giggles Private Day Nursery & Preschool, Ashton-Under-Lyne
The Blue Door Nursery, Seaford
Each Peach Childcare, Hove
St Christopher Robins, Bury Saint Edmunds
Jigsaws Childcare Ltd, Tadcaster
Holly Tree Children's Nursery Ltd, Wigan.
Back to Listing