Millie's Mark milestones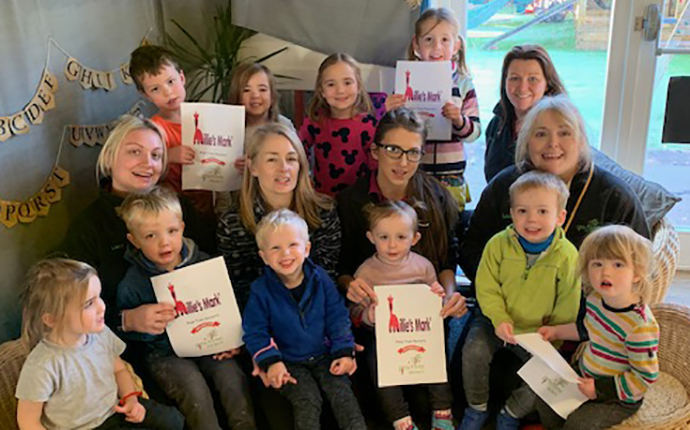 Our latest Millie's Mark panels have seen a number of exciting milestones!
Firstly, the first providers to complete the renewal process were awarded - meaning they became accredited with Millie's Mark for the second time, after initially being awarded in 2016. This demonstrates a real commitment to high quality standards.
Secondly, our first nurseries in Scotland were awarded. Pear Tree Nursery in Haddington became Scotland's first Millie's Mark accredited nursery and a celebration event has been scheduled for later this month - watch this space!
Finally, we reached the huge milestone of 500 providers being accredited with Millie's Mark! Again we are planning a celebration event, so keep an eye on the news page of our website for further updates.
The latest settings to be awarded are:
Little Diamonds Preschool, Slough
Kiddycare Nurseries Parkview Day Nursery, Leicester
Hopes and Dreams Montessori Nursery School, London
St Georges Nursery School, Narborough
St Mary's Preschool, Bromley
Little Oaks Day Nursery, Malvern
Huggies Day Nursery, Newcastle
Long Close Nursery, Slough
Larchfield Nursery, Milton Keynes
Pear Tree Nursery West Road, Haddington    
Central Park Nursery Ltd, Telford
Swan Meadow Cottage, Oldham
Three Bears Childcare, Wallingford
Cooperative Childcare Newburn
Shanklin Day Nursery, Leicester
Fledgelings Day Nursery Hornchurch 
Westside Day Nursery, Hull
Arnhall Day Nurseries, Dunblane
Eureka! Nursery, Halifax
First Class Nursery (Huddersfield) Ltd
Fixbees Day Care, Huddersfield    
Rainbow Nursery, London    
Yeovilteenies Day Nursery, Yeovil
Pitta Patta Daycare, Tipton    
The Wendy House Day Nursery (Woodrush), Birmingham    
Little Achievers Forest School Nursery, Blackburn    
Moorside Stars Nursery, Oldham.    
A total of 530 providers have now been awarded Millie's Mark - well done to all!
Back to Listing