Millie's Mark nursery raises money for defibrillator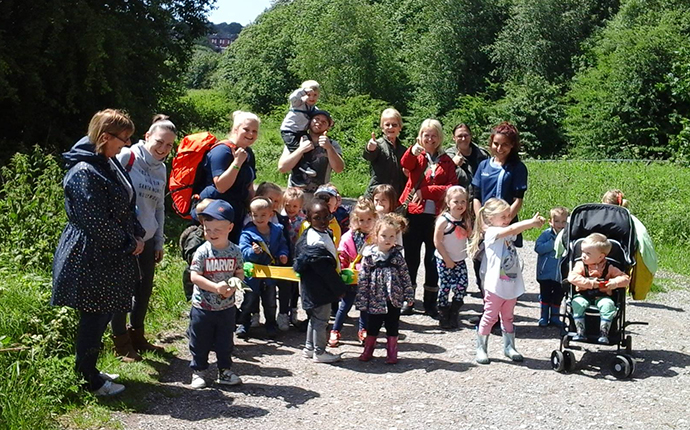 A nursery accredited with Millie's Mark has continued their dedication to children's safety by raising over £2000 for a new defibrillator.
Gigglers Day Nursery, which is based in Bolton, held a sponsored 5km walk to fundraise money for a new defibrillator for the setting.
The setting has further plans to "continue to uphold the honour of being awarded Millie's Mark".
Nursery Manager Laura Thomas said: "
The staff team all agreed that a defibrillator is an important piece of equipment which could make all the difference to someone in an emergency. We hope that it will never be needed to be used, but it is always best to prepare for any emergency, so we decided to raise the money to buy one.
"
Our aim was to 'raise money by raising our heart beats' by holding a sponsored walk to purchase a defibrillator for the nursery.  
"Our parents appreciate how seriously we take the award and how we commit to always improving our training and ability to keep children safe, and we believe this is why we was able to smash our target of £780.
"Parents of our children, their families and even people from our local community sponsored the children to walk 5km, which is quite a huge effort for little legs. The sponsored walk was a community effort as we had many mums, dads, aunties and grandparents walk with us."
Gigglers was one of the first settings to achieve Millie's Mark after the ten pilot nurseries were awarded, and the setting was also recently awarded the Highly Commended place for
NDNA's Nursery of the Year 2017 Awards
in the Investing in your People category.
Laura said: "
At Gigglers, we have always believed it is important to have all our staff first aid trained, and therefore when Millie's Mark was launched it was a natural step for us to take to demonstrate our skills and abilities.  
"As a result from completing Millie's Mark, staff confidence in dealing with accidents has significantly increased, and to ensure that this remains high, we assess their first aid abilities every six weeks as part of our supervision process."
Laura herself also supported the cause by completing 
the Yorkshire Three Peaks Challenge, which is 26 miles of hill climbing. This walk was made even harder as she had to do so in torrential rain and high winds.
She said: "Even our babies took part in a
sponsored
sing, and w
e raised a total of £2000, which has allowed us to purchase a defibrillator from Millie's Trust and provide training for the staff.  
"Our plans to continue to uphold the honour of being awarded Millie's Mark include extending the skills and knowledge of our parents by holding first aid training for them, as this has been successful in the past, and a safety week planned in September will feature first aid awareness. We are also hoping to invest the remaining sponsored money into providing a first aid awareness course for our preschool children so that they too can learn essential lifelong skills."     
Back to Listing