Millie's Mark officially launched by Childcare Minister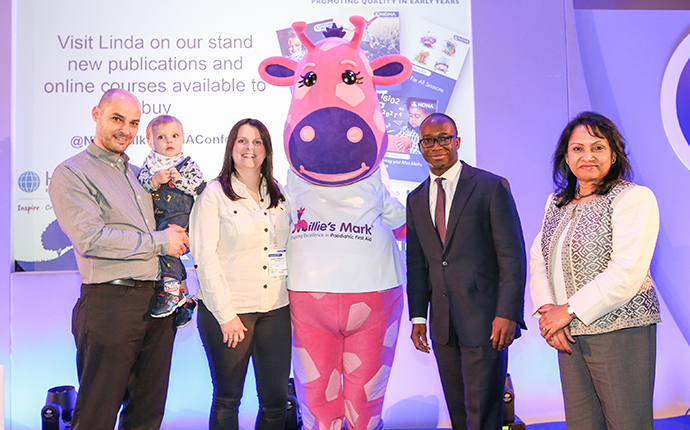 Childcare Minister Sam Gyimah has officially launched Millie's Mark, the new gold standard for nurseries in paediatric first aid.
He made the announcement in a keynote speech at the National Day Nursery Association's Nursery Conference in Milton Keynes.
NDNA Chief Executive Purnima Tanuku OBE said: "Millie's Mark will soon be well-known to parents all over the country as a clear indicator of the highest standards in keeping children safe from harm.
"Seeing that a nursery has achieved Millie's Mark will help parents make informed decisions when they are choosing childcare and it will be great for nurseries to show how serious they are about providing the best services possible."
Back to Listing