Millie's Mark settings awarded in March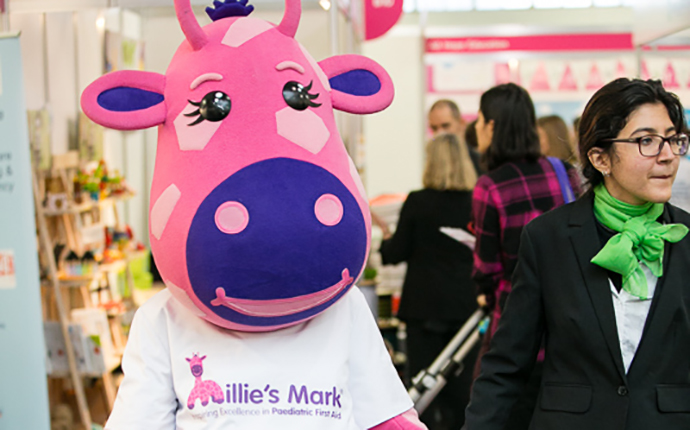 Following a panel held at NDNA HQ on 15 March, here are the latest settings that have been accredited with Millie's Mark:
Oakland Hall Day Nursery, Ipswich
Greenwoods Nursery, Coleford
Kids Planet Lymehurst, Manchester
Kids Planet Hale, Altrincham
Kids Allowed UHSM, Manchester
The Owls Nursery, Bolton
Co-operative Childcare Swindon Hospital, Swindon
22 Street Lane Nursery, Leeds
The Co-operative Childcare Reading, Reading
Capellas Nursery, Solihull
Barnetby Under Fives, Barnetby
Ladybirds Nursery, St Albans
Congratulations to all of these awarded settings! Head over to our
case studies
to read new, inspiring stories from settings that have been through the Millie's Mark accreditation journey.
Check out the photo of Millie Giraffe at Childcare Expo London above. Did you visit and meet her? Accredited settings can hire Millie Giraffe to celebrate their achievement - find out more on the awarded products tab (you must be logged in to see this).
Back to Listing