Accredited nurseries can now hire Millie Giraffe!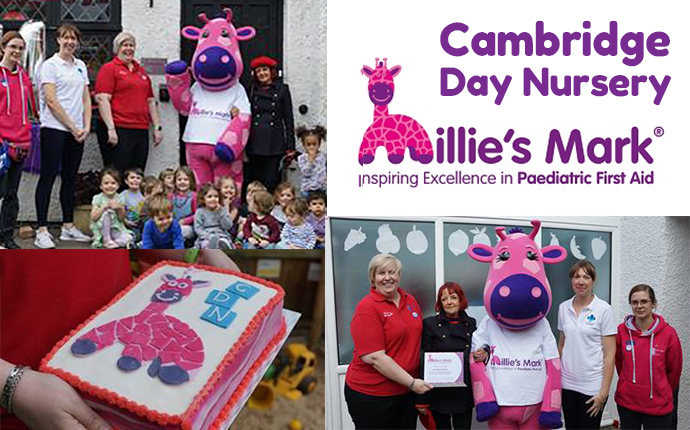 Millie Giraffe, the official mascot for Millie's Mark, can now be hired by accredited nurseries to help celebrate their achievement.
She can be hired by accredited settings for just £35+VAT, plus travel costs, which vary depending on location.
Accredited settings can also receive a wall plaque for £50, to display to visitors and parents at their nursery.
The mascot recently visited Cambridge Day Nursery, who were awarded Millie's Mark in March. The setting celebrated receiving the accreditation with Millie, and even made a giraffe cake!
Find out how to hire Millie Giraffe
here
.
Back to Listing