Prize draw winner is announced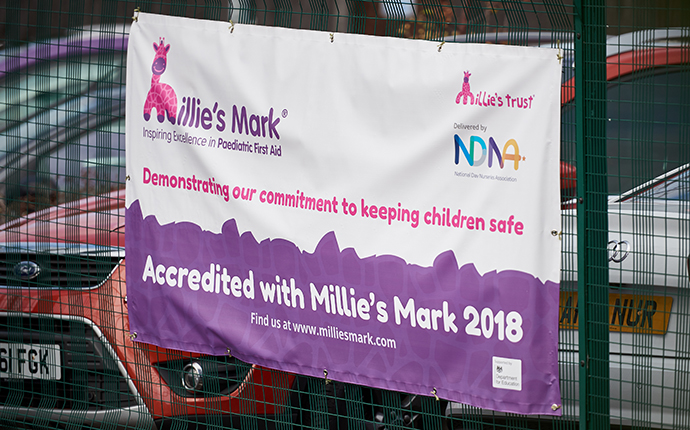 The winner of the
prize draw
to win our new Millie's Mark outdoor banner is...
Kidz Day Nursery in Middleham
. Congratulations!
Staff have already gained the Millie's Mark award at one setting, so are now working towards accreditation at their Middleham nursery.
The nursery will be awarded with an outdoor banner upon achieving Millie's Mark. The outdoor banner is a great way to promote accreditation to parents and the wider community, and you can find out more about it
here
. To buy the banner, click on the "Awarded products" tab when logged in to the website, and add it to your cart.
Thank you to everyone who signed up for Millie's Mark throughout this September and October - together, we are helping to raise paediatric first aid standards in early years across the country.
Back to Listing