Settings awarded in July, August and September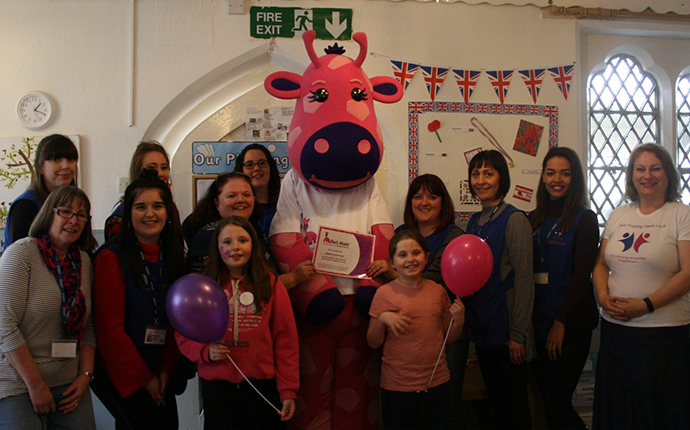 The latest settings to be awarded Millie's Mark, the accreditation for excellence in paediatric first aid in early years, include:
Ladybird Private Day Nursery, Manchester
Norfolk House Nursery, Birmingham
Nursery Rhymes, Huddersfield
Newpark Childcare Company, London
Smarty Pants @ Lightwoods House Limited, Smethwick
Smarty Pants @ Lye Limited, Stourbridge
The Co-operative Childcare Carterton
Westholme Infant and Nursery School, Blackburn
Pumpkins Pre-School Nursery, Badminton
St Bernards Day Nursery Limited, Hinckley
Fortis Green Nursery, London
The Co-operative Childcare Oxford Station, Oxford
The Co-operative Childcare Dewsbury
Radcliffe on Trent Day Nursery, Nottingham
Kids Planet Prestwich, Manchester
Beaumont House Day Nursery, Twickenham
Meoncross Nursery, Fareham
Queens Nursery, Buckhurst Hill
Kids Planet Davenport
Kids Planet Swinton
The Cooperative Childcare Sussex
The Cooperative Childcare Madley Park
First Steps Stonehouse, Birmingham
Heath Barn Preschool, Heath and Reach
St Catherine's Independent Nursery, Leyland
Southborough Pre-School, Bromley
Topsham House Day Nursery, Leicester
The Co-operative Childcare Bristol
The Co-operative Childcare Walcot
The Cooperative Childcare Watford South
Kids Planet Billinge, Wigan
Total Tots, Morecambe
The Cooperative Childcare Maidenhead
The Co-operative Childcare Hounslow
Highbury Community Nursery, London
The Co-operative Childcare Wimbledon
The Old Station Nursery Bampton
Leen Mills Pre-school Playgroup, Nottingham
Hydesville Tower School, Walsall.
Congratulations to all of our newly awarded settings! Millie's Mark accreditation is a comprehensive process, which requires providers to demonstrate that they are confident in their paediatric first aid skills. Find out more about the
accreditation process
.
Millie Giraffe has been visiting settings around the country this summer - she is at Dappledown House above! If you are an accredited nursery and you're interested in a visit from Millie Giraffe or you want to buy a plaque, just log in and head to the "Awarded products" tab.
Back to Listing