Philip Hammond unveils Millie's Mark award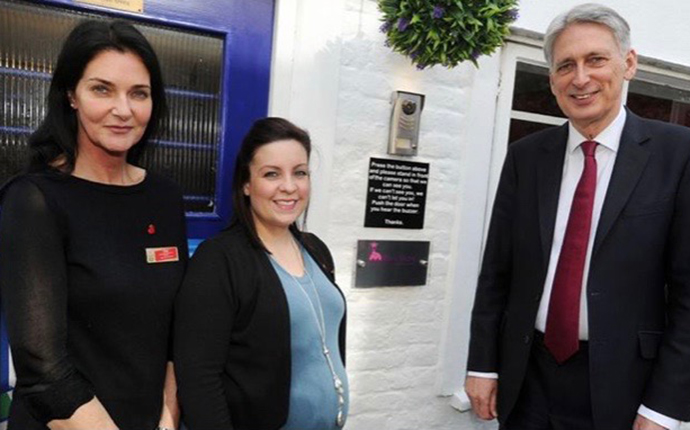 Philip Hammond MP, the Chancellor of the Exchequer, has visited Monkey Puzzle Weybridge to unveil their Millie's Mark plaque.
Commenting on the Surrey nursery's achievement the Runnymede and Weybridge MP said: "It's a great pleasure to be here today to unveil this award for Millie's Mark to Monkey Puzzle Nursery Weybridge."

Nursery owner Nikki McReynolds said achieving this award meant parents could be reassured if ever there was an emergency situation: "Millie's Mark has raised the bar so high that everyone has to be first aid trained at the nursery. 
"What that means for us is that everyone is confident, ready and able to deal with an emergency situation. It is very reassuring for our parents to know that we have achieved this accreditation and their children are in safe hands."
You can watch a video from the visit
here
. The nursery is planning a celebration event with Millie Giraffe - find out how you can hire the giraffe
here
!
Millie's Mark is a gold standard mark for childcare providers. In order to apply, all staff must be trained in paediatric first aid. The provider then works through a thorough accreditation process, which lasts between three and six months, and involves completing a setting audit, staff confidence audit, staff training matrix, floor plan review and more, to ensure that the learning is kept alive and in the forefront of practitioners' minds, so they are confident, ready and capable should an emergency occur. Find out more about what the process involves
here
.
Over 250 settings have now been awarded Millie's Mark, and the latest accredited nurseries are:
Kaleidoscope Day Nursery Ltd, Sherborne
Dulwich Oaks Montessori Nursery School, London
The Co-operative Childcare Walsallwood
Lemon Tree Montessori Nursery, South Croydon
Kids Planet Salford Quays, Salford
Acre Wood Nursery School, Amersham
Young Persons Centre, Wigan
Little Potters Nursery, Cannock
Wonderland Nursery Limited, Barnsley
The Nest Nursery Woodend, Birmingham
The Co-operative Childcare Cainscross
The Day Nursery, Peterborough
 
Back to Listing