More nurseries awarded Millie's Mark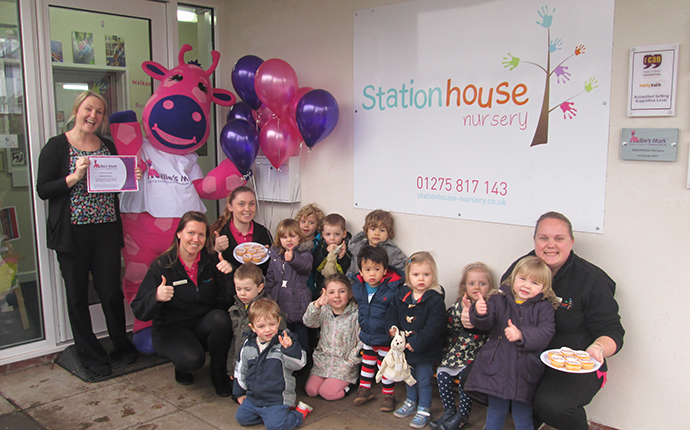 Following another panel held at NDNA HQ, another round of nurseries have been accredited with Millie's Mark.
The newly awarded settings in February were:
Kidz Day Nursery, Lancashire
Saddleworth Stars Private Nursery, Oldham 
Minibugs Nurseries, Cornwall
Barton Moss Nursery, Manchester 
Dormer House, Gloucestershire
Clocktower Childcare, Kent
Lakehouse Nursery, Bristol 
Cambridge Day Nursery, Cambridge
Lomeshaye Village Day Nursery, Lancashire.
Awarded settings in March include:
Little Wellies, Bradford 
Bluebells day nursery, Wirral
Bright Kids Northfield, Birmingham 
Jelly Babies, Bolton
Thomas Boughey Kindergarten, Stoke on Trent
Quackers, Stalybridge
Wendy House Wythall, Birmingham.
Over 170 early years settings in England have now applied for Millie's Mark, which is awarded as a special endorsement to childcare providers that go above and beyond minimum requirements. 
Millie Giraffe, the award's official mascot, has been
visiting nurseries
around the country lately to present them with their certificates. 
In the photo above she is at Stationhouse Nursery in Portishead, who were also
awarded last month
. Awarded nurseries can now hire Millie Giraffe as a special guest - find out more
here
!
Back to Listing